Merry Christmas & Happy New Years from the AoK boys
---
Well folks as 2021 starts to wind down we reflect on the 2nd year challenging year us a row under a global pandemic.   With now over 5,412,000 dead world wide,  over 837,000 dead in the USA, over 30,000 dead in Canada,   2% of everyone who gets it dies and   just over 24 million active cases in the world right now, of which just over 11 million of those are in the USA it's a very challenging and stressful time.
While its easy to get caught up in the effects on our lives from unable to get things that are stuck in transit somewhere,  or getting things accomplished as  things that used to take a couple of weeks or a month, now take months and months it pales in comparison when it's a friend of loved one that  gets Covid19 and dies, or even when they have long term health issues.
Sadly this year we saw friends and loved ones  get sick from Covid19 and  we buried far to many, not to mention many remain with long term health issues.  The pandemic has worn down so many of us ,who have tried to stay safe, or there were too many who bought into some conspiracy crap floating around on social media which collectively has seen the current variants of Delta and Omicron to run rampant.   While Canada is now at 90% vaccinated, the USA remains around 70% and while there is not over 8.9 billion doses of Covi19 Vaccines administered around the world, collectively the world is at jut 57.3% vaccinated which has left a great breeding ground for new varriants.
On a positive note, this year, at least around us  in both Rural Pennsylvania  and Rural Ontario (Canada) there has been some return to normal things, like Santa Claus parades,  Cities and Towns lit up every night with fabulous Christmas light displays. While School kids and churches are not putting on Christmas plays and pageants to as they once did, it is great to see that thanks to vaccines there can be something close to a normal Christmas for the kids.
Santa Claus and the elves at he Magical North Poll as now resting, and everyone enjoying their Christmas day. For the hockey fans counting down the outs until the IIHF U20 World Junior Hockey Championship tournament begins tomorrow….   Lol sorry had to throw in some Canadian Hockey influence here.. and visions of getting your vintage Mopar out next spring are dancing in the heads of many enthusiasts.
I am sure every Mopar fan made a list of parts they hoped to find under their tree this Christmas and our apologies, if you got an AoK IOU  under your tree this morning for something. Like so many, we continue to be waiting in some cases 9-12 months for things that pre-pandemic took weeks or a month or two.   I do know in 2021 the AoK boys did ship a record amount of stuff to the North Pole this year, subcontracted by Santa for some of those harder to find Mopar items that Santa's elves have a difficult time to make! Lol
On behalf of the  Asche family; George Jr (who turns 90 in February 2022), his sons George III & Rob, the Kingsbury family; Tim and his son Dan  collectively known as the AoK boys we wish one and all a Very Merry Christmas and a Happy, Prosperous & Healthy New Years!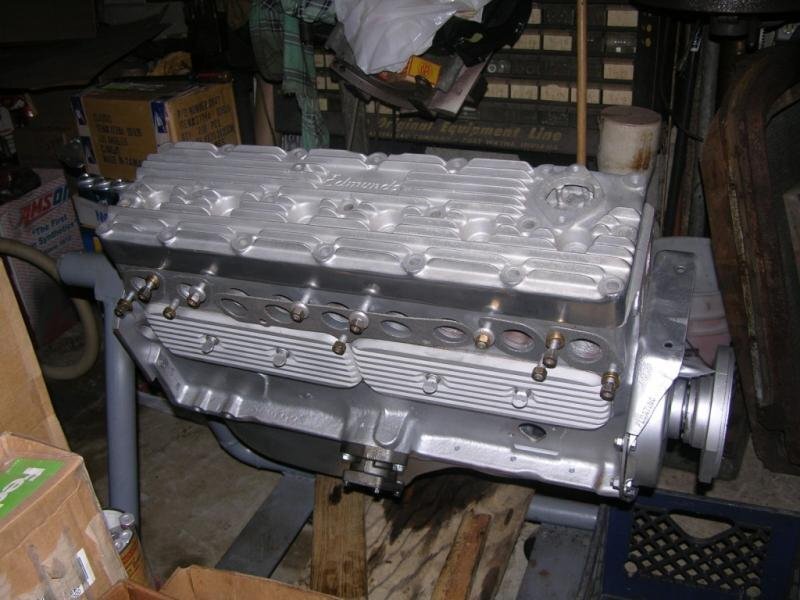 Edited by timkingsbury